Summer is heating up in Illinois and so are the BBQ smokers!
In 2020, it was tough to hold food festivals during the COVID-19 pandemic. The good news is that Illinois is re-opening and so are the BBQ cookoffs!
Typically, there are two types of contests held at these BBQ cookoffs. The first type, usually held on a Friday night, is called a "Backyard BBQ Contest", where only one or two types of meat are judged.
The main event is typically the following day on a Saturday. On this day, professional competition teams submit 4 types of BBQ to be judged. The four meats are: chicken, ribs(pork), pork, and brisket. The competition chefs have some discretion with the various cuts of meat they can serve, but they must be within those meat categories.
When it comes to chicken, one of the most popular cuts is chicken thighs, with the skin left on. For pork, judges submit an entry from the pork shoulder, however the shoulder could be sliced, pulled or chopped. Ribs can be in one of the various styles, such as St. Louis or baby back. Finally, the brisket (our favorite BBQ meat) can be either sliced or chopped.
As summer in Illinois opens in full swing, here are some upcoming 2021 Illinois BBQ contests.
Heritage Days BBQ Showdown
June 25th – June 26th
The 5th Annual Heritage Days BBQ Showdown will take place in Belvidere, IL on June 25th and June 26th. On Friday night, the Heritage Days Steak Throw Down will be held. Competitors will submit three meats, starting with bacon, then tacos and finally the steak. There are prize payouts for each of the different meats submitted.
The following day will be the Heritage Days BBQ Showdown with professional competition teams.
The Heritage Days BBQ Showdown will be held at the Boone County Fairgrounds, 8791 IL-76, Belvidere, IL 61008.
2021 Harvest on Fire at the Winery BBQ Competition
The "2021 Harvest on Fire at the Winery BBQ Competition" will be held on Friday, July 9th and Saturday, July 10th. Held at the Castle Finn Winery, you're able to enjoy some smoked meats among the vines! The Castle Finn Winery is located in Marshall, IL, which is about an hour south of Champaign.
Proceeds from the event go to a good cause. In 2020 the group was able to donate over $1,000 for youth causes in the area.
The 2021 Harvest on Fire BBQ Competition will be held at 1288 N. 1200th St., Marshall, IL 62441.
Central Illinois BBQ Throwdown
Eureka! That's probably what you'll yell when tasting the winning BBQ at the Central Illinois BBQ Throwdown held in, you guessed it, Eureka, Illinois. The Central Illinois BBQ throwdown will be held on Friday July 16th and Saturday July 17th.
On Friday night, there will be a ribs only contest. Saturday afternoon will be the professional competition and also the People's Choice Event.
Money raised at the event goes to local charities. Over the years, this BBQ throwdown has donated over $70,000 to local causes in Central Illinois.
The Central Illinois BBQ Throwdown will be held at 506 Reagan Dr, Eureka, IL 61530
Red, White and B-B-Q
The Red, White and B-B-Q competition will be held in Westmont, IL on Friday, September 3rd and Saturday, September 4th. The event has three days of free live music, a craft fair, and some of the best BBQ in the Midwest.
The amateur competition will take place on Saturday, September 4th at Ty Warner Park in Westmont. The amateurs will be submitting both Ribs and Chicken in hopes of winning one of two top prizes worth $200.
Red, White and B-B-Q will be held at Ty Warner Park, 700 Blackhawk Dr, Westmont, IL 60559.
Honor-Q
Mission Zero Hundred Hours will host Honor-Q at the Yorkville American Legion Post 489 on Friday, September 10th and Saturday, September 11th. Mission Zero Hundred Hour is focused on reducing suicides among veterans and hosts cooking contests to pair veterans with professional cooking teams.
As stated on their website, "In military time 00:00 (Zero Hundred Hours) is the start of a new day. Mission Zero Hundred Hours, in it's name, is the start of a new day for many struggling Veterans."
A good cause and delicious BBQ? That is a win-win in our book.
Honor-Q will be held at Yorkville American Legion Post 489, 9054 E Veterans Pkwy, Yorkville, IL.
Are you planning to go to any Illinois BBQ cookoffs this summer? Let us know in the comments below!
#reopening #reopen #illinois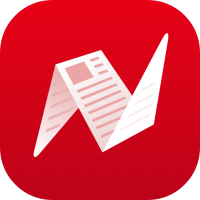 This is original content from NewsBreak's Creator Program. Join today to publish and share your own content.