Blue Taxi Cab is being launched in New York City this time. After a long process, this new technology taxi service is being launched with eco-friendly electric Tesla car.

Apps-based ride-sharing company Ravel is launching the service with 50 Tesla cars. New York City has stopped licensing other ride-sharing companies, including apps-based Uber. The city's taxi and limousine commission has approved the operation of these new vehicles as environmentally friendly electric vehicles.

From August 2, all blue taxis will be available in New York City along with yellow and green taxis. The taxis will be able to pick up and drop off passengers south of Manhattan's 42nd Street. Inside these Tesla cars are spacious passenger seats. Instructions including playing music can be seen using the touch screen. Anyone can take the opportunity to be a passenger in this car by downloading the Ravel app.

A spokesman for the Ravel company said on July 27 that 50,000 people had already booked in advance to board the blue taxi. At present, 50 cars are owned by the company. For these vehicles, 125 drivers and other employees have been appointed for an additional 24 jobs. The state and state commitments to the environment are being fulfilled by operating eco-friendly taxis in New York City, Ravel said in a statement.

New York City's traditional yellow taxi is already in its infancy. With the advent of other ride-sharing cab services, including Uber, the yoke of yellow taxis in New York has come down. The taxi medallion, which is controlled by the city's Taxi and Limousine Commission, collapsed after the value of 1.2 million dollars. Many medallion owners are in trouble buying medallions with all their savings. This led to the suicide of six taxi cab drivers in New York.

In 2016, Mayor Bill de Blasio passed legislation in New York City to stop issuing new apps-based ride-sharing licenses. Despite the declining opportunities in the new Uber-run profession, yellow taxis were not able to compete with previously licensed Uber, lifts or apps-based ride-sharing taxis. Cab drivers are also protesting in New York. They demand that New York's traditional yellow cab be protected.

Of these, the addition of 50 new technology-based Tesla cars is expected to spark new controversy in cab transport in New York.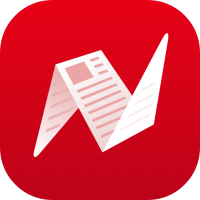 This is original content from NewsBreak's Creator Program.