President Joe Biden is taking steps to make it easier for low- and middle-income people to capture the American Dream. The American Dream is about homes, cars and the affluent life of the middle class. This dream is haunting people from all over the world who have entered the United States. Similarly, the people of the United States are driven by the same dream every day. The main obstacle to realizing this dream is to have a home of your own in the United States.

The US housing system is quite complex. This dream of the United States has to be achieved by overcoming the maelstrom of various laws and regulations in the housing loan dependent housing system. There are allegations that systemic inequalities have persisted in the US housing system. There are various provisions for this system for minorities, lower and middle class. After all, this dream is beyond the reach of most people.

President Joe Biden has already fired the head of the home loan control agency. Under pressure from liberal Democrats, he has taken steps to make home loans available to low- and middle-income people in the United States. One-fifth of the U.S. economy depends on the housing industry. The initiative to liberalize the industry has already been criticized by conservative Republicans. Republicans say government initiatives to transform the housing industry should be within limits.

Last week, the US Supreme Court ruled in favor of the president to increase his authority over the debt control agency. Following the Supreme Court ruling, President Biden fired the head of the Federal Housing Finance Agency (FHFA). Sandra Thomson has been appointed acting director.

President Joe Biden says Sandra Thomson will prioritize the elimination of inequality in obtaining affordable home ownership in the United States.

Two federal agencies, Fenime and Fredimak, control most of the home loans in the United States. Top Democrats are urging President Biden to quickly appoint a liberal administrator to bring about a radical change in the two houses' debt management.

A spokesman for Sherwood Brown, chairman of the US Senate Banking Committee, said the change was urgently needed to balance the country's economy.
This change is unlikely to be easy for President Joe Biden. Liberal Democrats have long called for a change in Fenim and Freedimak. The Biden administration is struggling to meet the demands of making it easier for people in the United States to buy a home and eliminating wealth inequality in American society.

There is also a risk of economic turmoil by making home loans easy and unsecured. The government will have to bail out the lenders again if the loans become unpaid at a massive rate. Such a catastrophe had to be dealt with in 2008 with the tax money of the citizens.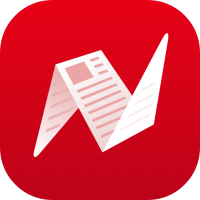 This is original content from NewsBreak's Creator Program.