New York's subway (city train) service is changing. New types of modern cars are being added to the subway. It is expected that the old train service of the city will be up and modern technology trains will be introduced.

The Metropolitan Transport Authority (MTA) last week announced the launch of a new type of train. The 46-year-old trains in the city are being replaced by a new model train called 211S.

According to MTA, the new model train was made by the Japanese company Kawasaki in Nebraska, USA. The trains used earlier were of 46 models. MTA has announced the launch of a new model train by next year.

The MTA also said that the signal system of the new train is of the latest technology. As a result, the train service of the city will become more fast.

MTA executive Jano Lieber said the new train will have more passenger capacity. All these arrangements are being made to handle more passenger transport in these new trains.

The ever-changing gray color of New York trains is also changing. The front of the newly designed train is blue. MTA officials described the design of the area adjacent to the inner seats with blue and yellow as excellent. Passengers will be able to move quickly as there is a wide lift door. Each bogie will have a modern digital display, mobile charging system.

New York City's train service from the world's largest cities is much noisier. To avoid traffic jams in the city, most of the locals prefer to travel on the city train service. The city's subway, one of the largest train services in the world, has been running with old trains for almost half a century. 443 miles underground on the 656-mile-long New York City train line. The 24-hour train service through rivers and towns is said to be one of the largest train services in the world.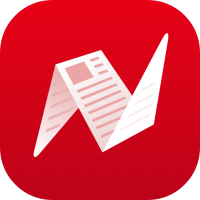 This is original content from NewsBreak's Creator program.