MINNEAPOLIS, MN - The Brave New Workshop Comedy Theater or BNW is a Minneapolis-based sketch and improvisational comedy theater. For over 20 years, the Brave New Workshop has created, performed, and produced live sketch comedy and improvised performances.
This community has an authentic and unique approach that focuses on practicing micro-behaviors that activate personal change. With plenty of laughter to make the shared experience memorable.
Brave New Workshop holds the main principle of "Laugh. Learn. Repeat." This community uses humor, empathy, storytelling, improvisation, and a world-class education design to optimize their time together, regardless of whether it is an interactive keynote, a profound leadership workshop, or a training program.
They create 80% active practice, 20% learning, and reflection, all given in a safe, supportive, humane atmosphere. Their method helps learners acquire, remember, customize, and apply the knowledge immediately, ensuring long-term retention.
This community has helped thousands of people get a hold of their mindset, even in the most challenging circumstances, and actively practice how to shift intentionally through simple behaviors and a supportive community. They provide online courses with a unique combination of time-tested curricula, professional and experienced training, group learning, and support systems.
Join them for this empowering dose of live community, creativity, and bravery delivered every week. There will be trained facilitators there to help learn how to actively shift from a mentality of fear to a mindset of exploration. Instead of just listening to a lecture, you will participate in a live game where you practice new behaviors with a small group of other participants who share your interests.
Check all of their programs by visiting their official website.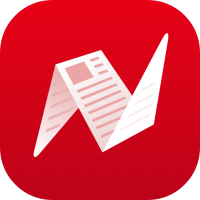 This is original content from NewsBreak's Creator Program. Join today to publish and share your own content.