ST. CLOUD, MN - The Grand St. Cloud restaurant game won't leave anybody hungry. The city offers a distinct diversity of all kinds and something simple to get here for everyone. For the cuisine, it offers gourmet experiences, restaurants, and craft bakeries. Try genuine Thai, Indian, Japanese, Mexican, or Greek for the cultural seeker, and that's just for lunch. The broad range of burger places, branches, and bars for the American lover will soon satisfy the stomach. St. Cloud offers suggestions to suit every diet and fulfill every craving!
Ryan and Sharon operate Adventure Coffee. Ryan is from Saint Cloud, while Sharon is from Sauk Rapids. In his spare time, Ryan enjoys coffee and travels. He created Adventure Coffee MN because he believes a healthy outdoor caffeinated getaway is the best prescription! He thinks everyone needs fresh air and a good cup of coffee since he enjoys both.
It's been two years and counting since this family-owned and family-oriented Mexican restaurant began delighting the palates of customers in Sartell, Minnesota. To achieve success, they mix excellent ingredients with traditional Mexican recipes that are made fresh to order for each customer and then delivered with a generous dose of good humor. Their chef and wait staff think that dining out should be a pleasant and memorable event. Therefore they go above and beyond to make your dining experience with us a memorable and delightful one.
Anton's has always been a family-run company, employing Tony, Lorraine, and their five children. Their building was Bricky's for decades, a place for young people to gather and mingle. After Mr. Brick, Bricky's changed hands a few times but kept its name. Anton (Tony) Gaetz and Lorraine Gaetz bought the building in 1973 and renamed it Anton's. Initially, a modest cuisine was served with live house musicians on weekends. (This period spawned many untold tales.) It had a complete cuisine and no live music until the early 1980s.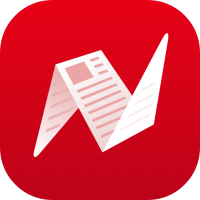 This is original content from NewsBreak's Creator Program. Join today to publish and share your own content.