SHAKOPEE, MN - A powwow is a large Native American gathering that includes traditional dances and ceremonies.
Non-Natives can see the grandeur of Minnesota's Native American culture at powwows, which are open to the general public.
Hundreds of dancers gather to the Shakopee Mdewakanton Sioux Community's annual Wacipi for a magnificent spectacle on a scorching August afternoon.
The drums are frequently the first thing that people notice at powwows. They're the first thing they see when they walk in the door. The drums are not only sacred, but they are also utilized to chant songs that are passed down from generation to generation.
Watch the ladies of fancy dance compete while their arms spread out to show off their gorgeous shawls from a chair or a seat in the stands.
Dancers in the men's version wear all-around ensembles, including headpieces, intricate headgear, and beaded and fringed yokes, similar to the women's fancy dance. Their arms and waists are also adorned with circular and feathered bustles.
The announcer may urge the audience to partake in a community dance during times of particular honor. They usually honor veterans and the elderly.
Some powwows are free to attend, while others charge a fee to participate. Powwows almost always feature a community supper as well. Traditional Indian food is also available from food and beverage sellers.
You must stand and remove your hat at the grand entry if you wish to watch a powwow. Regalia are not to be confused with costumes. To take photographs, you must first obtain authorization. Wear modest and polite attire, refrain from bringing or consuming alcohol, and avoid picking up any dropped feathers, since they are sacred.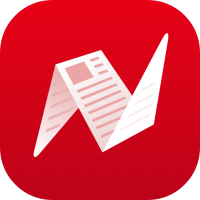 This is original content from NewsBreak's Creator Program. Join today to publish and share your own content.