MINNEAPOLIS, MN - Minnesota has plenty of hiking trails to keep your dog happy and healthy. There are also plenty of dog-friendly breweries nearby that serve up some great food and drink.
Remember the rules of dog-friendly living, put your pets on a leash all the time, and always carry a purse or BYOPB with you.
1. Eagan's Lebanon Hills Regional Park
With various trails for both experienced and novice hikers, Eagan's Lebanon Hills Regional Park is a great place to start. The entrance is free, and there is a beer garden at Lebanon Hills, where you can enjoy some of the best local brews and food trucks in the area.
2. St. Paul's Fort Snelling State Park and Bad Weather Brewing Company
With 18 miles of hiking trails, Fort Snelling State Park is a must-visit for anyone who enjoys getting out in the middle of the city. Pike Island provides a spectacular view of the Mississippi River and Minnesota's Twin Cities.
The Bad Weather Brewing Company's beer is both unpredictable and provocative. They're made to be drank during extreme weather conditions. If you're planning on going on a hiking trip, head over to their tasting menu.
3. Two Harbor's Gooseberry Falls State Park and Castle Danger Brewery
Gooseberry Falls State Park features five waterfalls and a variety of hiking trails. The area's rocky shoreline is also worth a look.
Castle Danger Brewery is a great place to unwind after a long day exploring Two Harbors. Its seasonal beer selections are sure to keep you happy.
4. Rochester's Quarry Hill Nature Center and Forager Brewery
The Quarry Hill Nature Center features a variety of natural trails and restored quarries. Located only a few minutes from the Quarry Hill Nature Center, Forager Brewery is dog-friendly. It features a variety of decorative plants that are used as both ingredients and foraged goods.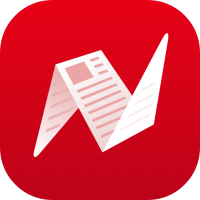 This is original content from NewsBreak's Creator Program. Join today to publish and share your own content.