MINNEAPOLIS, MN – The Twin Cities has complex cultural assimilation as many newcomers arrive in this state. Strong character in food, music, art, and handiwork creates uniqueness regarding diversity. American Indian, African, and European are the famed communities to contribute to regional identity. Go visit these recommended places to get closer to others!
Midtown Global Market
It is an indoor market and meeting place is located on Lake Street, Minneapolis. Miscellaneous distinctive products are available for you, especially from Mexican, Middle Eastern, Vietnamese, Indian, Swedish, and Italian. Come to visit with the entire family to gain a warm vibe!
Hmongtown Marketplace
This community settled in the heart of St. Paul. You can easily find Vietnamese restaurants on Frogtown, University Avenue, and Lexington. Don't miss the marketplace on Como that serves Asian products. It is better to visit in summer as special attractions are welcome to you. Hmong Village, Union Kitchen, and Vinai are the other recommendation to pamper yourself with gastronomic experiences.
Somali Community
In the early 1990s is the timeline for community arrived. They settled on Cedar-Riverside and East Lake Street, developing various local businesses. Start to get closer by visiting Somali Museum of Minnesota. The Karmel Mall near Uptown is the other destination that is totally worth discovering.
Taste of Mexico
Immigrants arrived at the state in the 1990s and decided St. Paul West Side as a region to settle. Cesar Chavez Street and Robert Street are the locations to find legendary Mexican restaurants to satisfy your cravings. These days, South Minneapolis is more influential for this community to introduce their culinary. Visit La Doña Cervecería to gain a genuine experience of the culture through live music as well as dancing.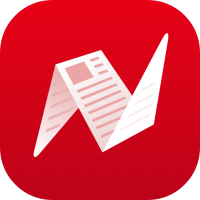 This is original content from NewsBreak's Creator Program. Join today to publish and share your own content.