MINNEAPOLIS, MN - Cannabidiol or CBD is available online from a variety of great and convenient suppliers, and CBD delivery is legal in all states. However, those interested in browsing in a brick-and-mortar store in Minneapolis have several possibilities. Minneapolis residents interested in purchasing high-quality CBD oil can visit one of the city's health food co-ops, where CBD oil can be obtained in the supplement aisles. So we supposed that you're looking for a place to get CBD oil in the Minneapolis area? We've got your back!
1) The Wedge Community Co-op Store
2105 Lyndale Ave S, Minneapolis, MN 55405
This community-minded and eco-friendly health food co-op is located near Stevens Square and Whittier in Lowry Hill East. The Wedge supports over 40 local growers, promotes organic in all departments and provides a LEED-certified community space at its Table location. The "Health and Medicinal" isle features fabulously fresh produce and prepared dishes, body care products, and premium supplements. You'll also find some of the greatest CBD oil tinctures in Minneapolis in this area.
2) Seward Community Co-op
2823 E. Franklin Ave., Minneapolis, MN 55406
One of the best places to acquire high-quality CBD oil and other organic foods is the Seward Community Co-op. On Yelp, customers laud the store's dedication to sustainability and quality items, including sandwiches and produce that "put Whole Foods to shame." CBD oil capsules offer all the benefits of oral CBD oil tinctures in a convenient and long-lasting form. The store is easily accessible from Prospect Park, Phillips, Longfellow, and University.
3) E-cig Firehouse Smoke Shop
4438 US Highway 61, White Bear Lake, MN 55110
This store may provide the most comprehensive variety of CBD oil items in or around Minneapolis, including CBD oil vape juice, oral CBD sprays, and even capsules. Customer service is a priority at this location, and the personnel is polite, informed, and patient. As with Green Machine, this White Bear Lake smoke and CBD oil store is open seven days a week and has an average Yelp rating of five stars.
4) SmokeDale Tobacco Shop
7141 10th St N, Bergen Plaza, Oakdale, MN 55128
Similar to eCig Firehouse, this store is a smoke shop with an excellent selection of CBD products. The site stocks a comprehensive selection of CBD oils, shatter dabs, edibles, and vape liquids in a variety of flavors and concentrations. The experienced sales personnel can explain and recommend the numerous CBD products available to beginning users, and the store is conveniently open 24 hours a day, seven days a week.
5) The Earthbound Trading store
8251 Flying Cloud Dr, Eden Prairie, MN 55344
Here, CBD lovers can get affordable CBD oil at the Eden Prairie Center. This cool clothes and homewares store has everything from sunglasses to coffee table novels and tea sets. In the Spa department, you may find excellent hemp goods like lotions and beauty serums. You may also get affordable CBD oil items here.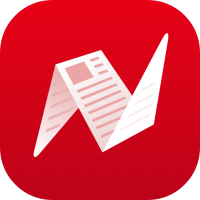 This is original content from NewsBreak's Creator Program. Join today to publish and share your own content.