MINNEAPOLIS, MN - You have to admit, this school year has been anything but usual. Regardless of whether you are using only virtual resources or blending traditional learning with a blended approach, students can still gain valuable educational experiences outside of the home. If you're seeking a Minneapolis educational experience to further your knowledge, consider our field trip alternatives.
1. Take a wildlife adventure
Combine some of your science studies with a trip to view animals from all across the world and learn about their natural homes. The Minnesota and Como Zoos both offer up-close encounters with wildlife, while SEA LIFE at the Mall of America offers an aquarium experience that allows visitors to interact with thousands of creatures ranging from huge sharks to rescued sea turtles and more.
2. Explore the World in Geography Lesson
Without leaving the city, go to multiple countries. Midtown Global Market provides an opportunity to learn about geography and sample a variety of diverse foods, traditions, and civilizations.
3. Study Nature
Acquire a more complete understanding of the natural world that surrounds us. Multiple fields of plants and flowers can be found in the grounds around Como Park and the Landscape Arboretum. At the Bell Museum, you can get even more scientific. You may explore local habitats, species, and landscapes at Minnesota's official natural history museum.
4. Immerse Yourself in a World of Creativity
Take a close look at the work of renowned artists. At some of Minneapolis' most famous art museums, such as the Walker Art Center, the Minneapolis Institute of Art, and the Weisman Art Museum, you can study their techniques and learn about their history. Alternatively, create your own tour and visit all of the city's public art murals.
5. Consider Thinking Outside the Box
The interactive learning displays at the Scientific Museum of Minnesota and the Bakken Museum add a fun twist to math and science lessons. To truly challenge your mind, consider The Escape Room or Trapped Puzzle Room, both of which require teams to utilize logic to solve clues and puzzles.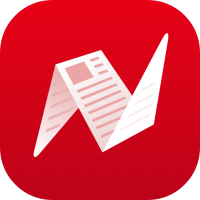 This is original content from NewsBreak's Creator Program. Join today to publish and share your own content.