ST. PAUL, MN - This five-year program, which ended in July 2020, is intended to address a wide range of variables that lead to the increased infant mortality rate among U.S.-born African Americans residing in Hennepin County. There are more African Americans in Hennepin County than in any other county in Minnesota. Their infant mortality rate is 3.4 times greater than that of whites.
While this project acknowledged that variations in maternal characteristics, behaviors, and access to health care could explain the differences in infant mortality rates. It also bought that other factors, such as social issues and individual and family circumstances, could explain the differences.
A Health in All Policies approach enabled us to handle this complicated issue using a Community Engagement Model that brought the community's viewpoints together.
The following are this program's objectives:
Reduce infant death rates through a health equality perspective by developing a shared decision-making and leadership approach.
Develop the abilities necessary to operate in actual collaborations with others.
Raise awareness of newborn mortality's underlying causes
Identify the existing prevailing story regarding infant mortality, then build a new narrative.
Amplify the ability to strategize and support changes in policy, systems, and environmental factors that will enhance the main health problems
Identify structural obstacles to a good pregnancy outcome.
Come up with an action plan to address the high rates of infant mortality inequalities, using a health equity approach.
Develop and implement a plan of action
To begin transforming its public health approach in tackling infant mortality among the U.S-born African American population.
For detailed information, you can visit https://www.health.state.mn.us/communities/equity/projects/infantmortality/index.html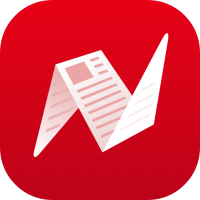 This is original content from NewsBreak's Creator Program. Join today to publish and share your own content.