ST. PAUL, MN - The Minnesota Department of Agriculture, or MDA, anticipates awarding up to $750,000 in Meat, Poultry, Egg, and Milk Processing Grants under its Agricultural Growth, Research, and Innovation, or AGRI program, following a competitive review process. The maximum equipment award is $150,000, with a $1,000 minimum.
Applications are being accepted for a new grant program explicitly geared to support Minnesota meat, egg, poultry, and milk processors interested in starting up, modernizing, or expanding their businesses. Grant applications will be accepted until Thursday, October 28, 2021, at 4 p.m.
The program aims to boost sales of Minnesota-raised livestock products by investing in processing equipment and physical upgrades that promote capacity, market diversification, and market access for meat, poultry, eggs, and milk.
"We've seen how much meat processing demand and capacity can change in a short time," Minnesota Agriculture Commissioner Thom Petersen stated." "This new grant can help processors become more agile and resistant to disruptions in the processing supply chains."
Applicants must meet the following requirements:
Be involved in the slaughter or processing of livestock, including meat, poultry, eggs, and milk.
Be an individual (including farmers), a company, an agricultural cooperative, or a local government body (including Tribal governments).
Be a Minnesota resident or be permitted to do business in Minnesota.
Grantees must pay at least 50 percent of the entire cost for the first $25,000 and 75 percent of the total cost for every dollar after that as a cash match. The AGRI Meat, Poultry, Egg, and Milk Processing Grant will be awarded in a single round of funding.
Suppose a grant application is not chosen for an AGRI Meat, Poultry, Egg, or Milk Processing Grant. In that case, it will be evaluated for the AGRI Value-Added Grant, which will open in January 2022.
Proposals must be submitted online through the MDA's application system here.
Visit the AGRI Meat, Poultry, Egg, and Milk Processing Grant webpage for additional information.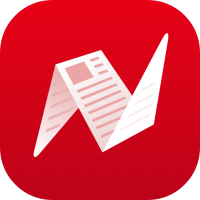 This is original content from NewsBreak's Creator Program. Join today to publish and share your own content.