ST. PAUL, MN - This September, the Minnesota Department of Veterans Affairs, the 9/11 Global War on Terrorism Task Force, and the Minnesota Military Museum will commemorate the twentieth anniversary of 9/11 with a ceremony on the grounds of the Minnesota State Capitol. In-person commemoration of the official "9/11 Day of Remembrance" is scheduled for Saturday, September 11, 2021. This event aims to unite the community via a message of hope, unity, and perseverance.
The event will include moments of silence and the tolling of local church bells in memory of the September 11, 2001, airplane attacks, a reading of the names of Minnesotans killed that day and during the Global War on Terrorism, and a commemorative ceremony featuring aircraft flyovers, guest speakers, musical performances, and military honors.
Gov. Tim Walz, retired Army Gen. Joseph Votel, MDVA Commissioner Larry Herke, Gold Star Mother Jill Stephenson, and Mariah Jacobsen, daughter of Flight 93 hero Tom Burnett, will be the speakers.
The day will also feature a 9/11 documentary screening and museum display, live music, food vendors, networking opportunities, and children's activities.
The following is the event's agenda.
**7:30 - 9:00 a.m. - Pre-ceremony: Tolling of Bells and Reading of Names**
- The names of Minnesotans killed on 9/11 and since then in the Global War on Terrorism will be read aloud, interspersed with periods of quiet and the tolling of local church bells at the times of the 9/11 airline strikes.
**9:10 a.m. – 10:45 a.m. – Day of Remembrance Official Ceremony**
- Military honors, guest speakers, wreath-laying, flyover, musical tributes
**10:45 a.m. – 2:00 p.m. – Day of Remembrance Connection Activities**
- Veteran resources and discussion groups will be available, as well as live music, food vendors, children's activities, and a special Post-9/11 exhibit.
- Reserve your complimentary tickets on Sept. 10, 11, or 12 to see the MN Military & Veterans Museum's touring Post-9/11 exhibit (from 11 a.m. to 5 p.m.) in the Cedar Street Armory on the State Capitol grounds. To purchase tickets, click here (space is limited). This 2,000-square-foot exhibit expands on the stories told in RESOLUTE: Minnesota Stories of 9/11 & the War.
Veterans of the Gulf War will be eligible to receive a Commemorative Coin. Register for this complimentary coin by clicking here.
There will be plenty of free parking near the Capitol grounds in numerous lots and ramps.
Contact MDVA.Communications@state.mn.us for extra information.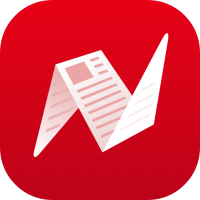 This is original content from NewsBreak's Creator Program. Join today to publish and share your own content.