ST. PAUL, MN - The Change Lab National Research Fellowships aim to improve justice, health, and human dignity in the United States by utilizing public art as a medium. Graduate students, recent college graduates, doctorate and post-doctoral researchers, artists, and public art workers are eligible to apply. These are 6-month paid employment.
A $5,000 scholarship will be awarded in two parts to each fellow: delivery and acceptance upon contract, and final report. Research and recommendations on public art policies and practices in the United States and Native Nations will be made by fellows who will contribute to Forecast's research and recommendations. Fellows can work from anywhere. Working knowledge of public art and research experience in the issue area will be required. Fellows will get access to Forecast personnel and publications.
The following are expected to be completed by fellows:
- Commit to 200 hours for six months from your home base to a thorough investigation, analysis, and synthesis and to provide proposals on policies, programs, and practices relating to the field of research.
- There are other sorts of research, including interviews, focus groups, listening sessions, and formal surveys, to mention a few.
- Regular virtual meetings with the Program Director [and other organization members if necessary].
- Complete administrative responsibilities on the selected area of research.
– Present a print-ready report and suggestions on study findings six months following the commencement of the contract [an example is provided].
- Agree that the research will be published and completely Forecast accredited.
How to apply:
Submit your submission to Forecast Submittable page: https://forcastpublicart.submittable.com before September 30, 2021, at 11:59 pm CDT
The application comprises of the following:
- Researcher statement [750 words]: explain how the Indigenous Visibility Research Theme Fellowship matches your workplace and research objectives.
- Include how you are approaching the fellowship and any tasks in the six-month duration of your fellowship.
- Include what you intend to achieve from the fellowship and what you can offer to a national platform for black, brown, and indigenous people in public art policies centered on injustice, health, and human dignity;
- Writing/research samples: offer up to 5 examples of your research work [Indigenous visibility in public art]. This may be writing papers, reports, case studies, works of art, etc., but it must demonstrate your ability to summarize and communicate concise conclusions from the study.
By November 1, 2021, applicants will be notified of the next steps.
The Fellowship for Indigenous Visibility Research will commence on January 1, 2022.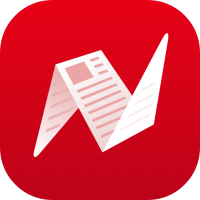 This is original content from NewsBreak's Creator Program. Join today to publish and share your own content.