BROOKLYN PARK, MN - Nature pre-school prepares the children for childcare with hands-on learning experiences, where children can ask questions, investigate materials and find answers and solutions.
When children learn how to ask questions and investigate, they will be better prepared to study independently. They incorporate these principles into their daily routines and make every effort to employ research-based instructional methods.
Brooklyn Park Nature Preschool is accredited by the Minnesota Department of Human Services and is located in Brooklyn Park. It will make decisions about school closures or reopenings in consultation with the city's emergency response team.
The classroom is located in the Brooklyn Park Community Activity Center, which you can find at 5600 85th Avenue N. in Brooklyn Park, Minnesota 55443.
**The registration**
All classes are aged between 3-5 years. Children must be three by their first day and must not be in kindergarten by September 1 of the school year. By September 1, your child should be trained in the complete potty to attend pre-school.
Virtual Open House is available online from February 15, 2021.
Registration for new families commenced on March 1, 2021-22. To register, call 763-493-8333 or visit the Center for Community Activities at 5600-85th Ave. N.
Class 2021-2022 meeting September 7, 2021 – June 9, 2022.
**The payment options**
At the time of enrollment, there is a $40 non-refundable registration fee per child payable. Families can opt for full payment or enroll in a monthly payment plan. Nine payments are available (September-May).
Fee support is offered based on income for residents of Brooklyn Park. Please let us know when registering if you want fee support, and our staff will arrange it for you. The income guidelines are shown on their webpage.
They are an authorized provider that can take funding from Hennepin and Anoka Counties under the Childcare Assistance Plan (CCAP). Please let them know if you want to use CCAP funds or if you need assistance to complete your application. You may use CCAP money if you are a Brooklyn Park resident or a non-resident.
For Brooklyn Park residents, tiered price choices are available. For complete information about the registration, please visit brooklynpark.org or call 763-493-8333.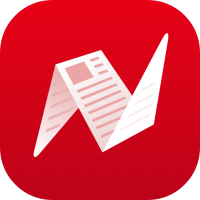 This is original content from NewsBreak's Creator Program. Join today to publish and share your own content.