AURORA, MN - If a city has a good and orderly administration system, it will be a livable city. The existence of communities formed by citizens under the auspices of the local government will boost the city's attractiveness.
Aurora, like other communities, has a strong sense of community. Do you know what's going on in the Aurora neighborhoods? In this article, we will give you several ideas about how Aurora has excelled in building a strong sense of community.
This organization was formed by a group of people who wanted to celebrate Aurora by conserving history, perpetuating traditions, and enjoying life.
Aurora Chamber of Commerce as an advocate for our members and the business community, the Aurora Chamber of Commerce strives to develop and preserve a diversified, prosperous economy.
2. Housing & Redevelopment Authority
In addition to providing safe, decent, and affordable housing, the Housing and Redevelopment Authority promotes and coordinates growth in the Downtown District and coordinates development alternatives as a critical component of the community, according to its mission statement.
HRA must identify its community as the ultimate consumer in order to fulfill this objective. Looking for opportunities to form relationships with government officials, commercial companies, and local residents for the benefit of the community, HRA will also identify, develop, and utilize HRA resources to enhance growth. And program and service enhancements in the neighborhood.
3. CARING FOR THE KIDS COMMUNITY
The Caring for the Kids Community goal is to keep children active and drug-free while giving them an incentive to leave their devices behind. As a result of their efforts, they provide children and their families with safe, entertaining, inclusive settings conducive to their health and well-being. To rebuild the community and bring it together, one project at a time, keeping the kids of Aurora and its surrounding in mind.
For detailed information, please visit Aurora's official website.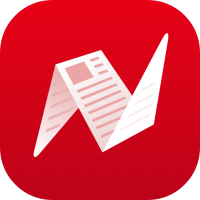 This is original content from NewsBreak's Creator Program. Join today to publish and share your own content.