SHAKOPEE, MN - The Minneapolis/Saint Paul Metro area is densely packed with attractions. Valleyfair Amusement Park, which has fantastic rides for people of all ages, is one you will not want to miss. Here are five exhilarating coasters you really must experience if you are an adrenaline junkie.
1) Power Tower
Power Tower, located in Valleyfair, is the park's tallest rollercoaster, towering 75 feet above Wild Thing. This ride features three towers: two that gradually lift riders up before dropping them at speeds surpassing 50 miles per hour, or one that launches riders to the top of the tower. When you reach the summit, you'll be treated to some spectacular views of the entire Shakopee & Minnesota River Valley region.
2) Renegade
What makes this wooden rollercoaster so enjoyable is the sensation of speed. What makes Renegade so distinctive is the twisting first drop sensation, something you most definitely haven't had before. Additionally, this ride features a low-to-the-ground high-speed S-turn and a high-speed station fly-by.
3) Steel Venom
Many consider this to be the most thrilling ride at Valleyfair. Steel Venom is a single-twist impulse coaster with a track length of almost 600 feet. It will achieve speeds of over 68 miles per hour. The track's highest point is 185 feet, and its deepest point is 175 feet. The launch spots, both forward and backward, are what makes this trip so distinctive.
4) Wild Thing
Wild Thing, Valleyfair's tallest and fastest attraction, is certain to impress. The coaster's highest point is 207 feet, with an initial descent of 200 feet. The first drop is 60 degrees, and you will reach speeds of up to 74 miles per hour. Wild Thing is 5,460 feet long and features four 100-foot drops (207', 103', 130', 103'). Additionally, Wild Thing features the world's longest low-gravity stretch of a coaster!
5) Corkscrew
The Corkscrew, Valleyfair's second coaster after the High Roller, has been thrilling guests since 1980. This coaster features 1,950 feet of looping and twisting tubular track. Throughout, riders can spin and turn at speeds of up to 50 miles per hour.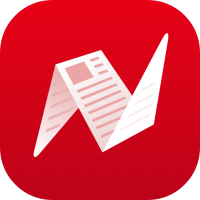 This is original content from NewsBreak's Creator Program. Join today to publish and share your own content.