BROOKLYN PARK, MN - The city of Brooklyn Park has applied to the Minnesota Pollution Control Agency for permission to dump stormwater from a Small Municipal Separate Storm Sewer System, or MS4. In light of this, the city is seeking public input.
The permit (MNR040000) mandates the permittee to create, administer, and enforce a Stormwater Pollution Prevention Program (SWPPP) to decrease pollutant discharge from their storm sewage system and protect water quality.
Members of the public may engage in one of three ways in the MPCA's consideration of this matter:
1) Submit written comments in response to a permit application or preliminary determination to expand the scope of a general permit.
2) Request that the MPCA convene a public informational meeting.
3) Request that the MPCA hold a contested case hearing.
The public comment session will be open until August 27, 2021, at 4:30 p.m. The permit application, eligibility for coverage under the general permit, and ability to comply with general permit standards are all subject to public review.
To send comments or petitions to the MPCA via mail or email, you must include the following information:
1) Your enthusiasm for the permit application or the preliminary decision to issue coverage under a general permit.
2) The action you want the MPCA or Permittee to take, including specific references to application elements that you believe should be modified.
3) The arguments for your position, given with enough precision to allow the MPCA to investigate the stance's merits.
The permit application form is available at the following link: https://www.brooklynpark.org/wp-content/uploads/2021/08/2020-MS4-Permit-Application.pdf.
You can also send your feedback to carlee.kjeldahl@state.mn.us.
Additional instructions and descriptions of various participation opportunities are available at https://www.brooklynpark.org/wp-content/uploads/2021/08/Public-Notice-City-of-Brooklyn-Park-07-27-2021.pdf.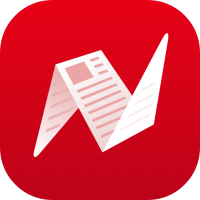 This is original content from NewsBreak's Creator Program. Join today to publish and share your own content.