RAMSEY COUNTY, MN - A draft for the Child Care Assistance Program of 2022-2023 of Ramsey County has been published for public feedback. This paper describes the business strategy and policies of the program for the next two years.
Countries and tribes must report every two years their Child Care Fund plan. The plan begins on January 1, 2022. The Department of Human Services (DHS) commissioner will approve plans for counties and tribes, while local regulations and procedures will be considered county/tribal policies when this plan is incorporated.
These are some steps to follow to complete the planning process:
1) Find out if there are any changes to the plan or if there are new policies or procedures. Review the plan and involve other staff as needed.
2) Do not submit any agency-developed materials that have not already been submitted and authorized. Do not submit DHS and MEC2 standardized documents. Incomplete plans will be returned if they do not meet the review board's criteria. If you have a question, please send it to iReport@dhs.gov.
3) Encourages counties and tribes to develop policy options with local childcare stakeholders in coordination. This may include parents, child care providers, culturally specific service organizations, Child Care Aware agencies, interagency early intervention committees, and agencies involved in providing care and education to young children.
4) A draft plan for a proposed land management plan for New York City has been submitted to the city council. The public will have the right to review and comment on the plan before it is submitted. Share the draft plan with members of the public, then submit it to the council.
5) Submit the plan by the deadline.
Visit the official website to download the complete guidelines. Your input is critical to ensuring that this plan works for families and Ramsey County. You may provide feedback on the plan until 4:30 p.m. on Monday, August 30, by email or mail to:
Ramsey County Financial Assistance Services
Attn.: Sheng Thor
Ramsey County Government East Building
160 East Kellogg Blvd, Suite 3200
Saint Paul, MN 55101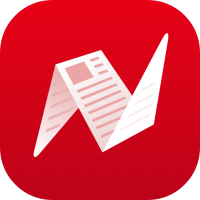 This is original content from NewsBreak's Creator Program. Join today to publish and share your own content.