MINNEAPOLIS, MN - Individuals from Minneapolis are well-known for how much they like their hometown. The city of lakes, the most bicycle-friendly city in the country, the arts-friendly city, the list goes on and on. However, you may be unfamiliar with the name of the town with the best skyline views.
Whether you're searching for a stunning backdrop for a video interview, some b-roll footage, or a lovely still photo of the city's architecture, these scenic locations are ideal for capturing the iconic Minneapolis skyline.
1) 35W and 24th Street Bridge
The first viewpoint that almost everyone has seen and adores is the one approaching from the south on 35w. There are two distinct perspectives on this picture, and the outcomes can be highly different. One view from 24th street looking through the fence across the bridge, but another two blocks south on Whittier crossing 35W, provides an even more intriguing view.
2) Minneapolis Skyline from the Nicollet Mall
The breathtaking view from Nicollet Mall is one that you will never get unless you go downtown and explore. This sight is at its best during the summer when the Twins are in town for a day game, and the downtown area is as crowded as Disneyland. The city's atmosphere is just electric, and it's a time, place, and view that must be experienced.
3) Minneapolis Skyline from Target Field
When it comes to the Minnesota Twins, the view of the Minneapolis skyline from Twins Stadium is almost surreal on a beautiful summer evening. As the sun sets, the buildings glow like Christmas trees, and the scene makes you wish that this moment would never end. However, all good things must come to an end, and it's wonderful that you captured this wonderful image.
4) Minneapolis Skyline from Lake Calhoun
Minnesotans adore their summer and make the most of their brief summer months. Visit any of the downtown Minneapolis lakes during the summer. You will find them densely packed with runners, bikers, sunbathers, and everyone else who wishes to enjoy the lakes in any manner possible. Capturing this perspective of activity from the west side of Lake Calhoun allows you to enjoy the gorgeous Minneapolis skyline all winter.
5) Minneapolis Skyline Stone Arch Bridge
From the north side of the Stone Arch Bridge, there is an excellent view of Minneapolis. With views of the Mississippi River, you can capture some amazing images from both the top and bottom of the bridge. While there are routes beneath the bridge, avoid risking damaging your photographic equipment in pursuit of the perfect shot.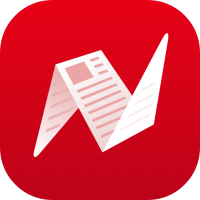 This is original content from NewsBreak's Creator Program. Join today to publish and share your own content.