ST. PAUL, MN — A trip to Southern Minnesota isn't complete unless you visit and pose for photos at the attractions. There are many excellent attractions in Southern Minnesota, but here are six that you should visit when you go on a trip to Southern Minnesota, ranging from a park to a museum.
1. Hermann the German
Hermann the German is one of Minnesota's historic landmarks. This monument remains an impressive remembrance of German ancestry for many Minnesotans and other German Americans and Monument history behind German victory over the Romans at the Battle of the Teutoburg Forest, and symbol of German patriotism.
2. Minneopa State Park
The Minnesota Bison Conservation Herd collaborated with the Minnesota Department of Natural Resources and the Minnesota Zoo to maintain genetically diverse bison for all visitors' entertainment. The Bison Drive route is quite easy to discover, but these parks are extremely large.
3. Jolly Green Giant in Blue Earth
Jolly Green Giant was actually an advertising mascot of Minnesota Valley Canning Company in 1928 continue in 1950 Minnesota Valley Canning change the company name into Green Giant. Actually, the Jolly Green Giant statue is an idea from local radio owner Paul Hedberg because at that time Green Giant become one of the icons in Minnesota, and now Jolly Green Giant has become one of the biggest statues in Minnesota.
4. Spam Museum in Austin
Spam is one of the most famous brands produced by Hormel Food Corporation in Austin. At that time, Company has the initiative to build a museum dedicated to Spam in order to tell the story behind and the origin of Spam as well as to celebrate the company's 100 year anniversary
5. World Largest Boot in Red Wing
This iconic Boot is located at the Red Wing Shoe Store. The boot was created in 2005 to symbolize Red Wing's 100th anniversary. This Boot was placed on the outdoor of the museum, however, in outdoor you can find history about the boots, how the boots are made.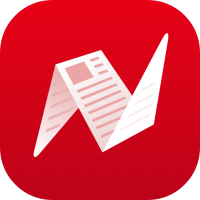 This is original content from NewsBreak's Creator Program. Join today to publish and share your own content.