MINNESOTA, MN – You can find diverse and unique national park sites in Minnesota. Most distinctive natural, historical, and cultural resources are preserving and highlighting there. Let's check its details below!
• Voyageurs National Park
It's popular as uniquely water-based among national parks. Roughly 500 islands and 655 miles of shoreline you can explore in this park that has an area of more than 200,000 acres. In addition, the name of this tourist attraction is inspired by French-Canadian voyageurs.
There are recommendations for day-trips or camping inside the park, but houseboat vacations are the favorite ones. It will totally give you an unforgettable experience with its exclusive and luxurious services.
Meanwhile, the Kabetogama, Ash River, and Rainy Lake are the top 3 for shorter trips.
• Mississippi National River & Recreation Area
Dayton-to-Hastings, passing right through the heart of Minneapolis and St. Paul is the route of this river. A 72-mile-long, covers 54,000 acres area will be an essential fact to notice about its feature.
"Partnership park" is the identity, as local, regional, and state are the managers. Various activities are offered, but the exhibition in the Science Museum of Minnesota is a special one. Fishing and historical objects are another interesting thing to do.
• St. Croix National Scenic Riverway
The federal government in 1968 stated this park as "National Wild and Scenic River." There's no doubt that canoeing and smallmouth bass fishing are the best activities here.
If you want to visit a specific destination, Taylors Falls, Interstate State Park, and Wild Mountain are on the list.
• Pipestone National Monument
Indian tradition will welcome you. You can tour the grounds to see the 56 active quarry pits, as well as the native tallgrass prairie, quartzite rock formations, and Winnewissa Falls.
Inside the visitor center, there is a museum to add your insight into pipestone goods. As a note, terms and conditions about operation time and kids' safety must be given a proper attention.
• North Country National Scenic Trail
Do you want to hike trails in the longest in United States? Come to visit, there are few recommendations for you; Superior Hiking Trail, Border Route, and Chippewa National Forest. Each of them has its attraction.
• Grand Portage National Monument
History site about French-Canadian and Indians are the concepts here. To provide you with its attraction, museum exhibits will welcome you to add insight. Don't miss special event on second week of August!
Visit https://www.exploreminnesota.com/article/6-spectacular-national-park-sites-minnesota for more information.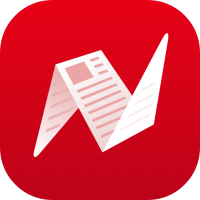 This is original content from NewsBreak's Creator Program. Join today to publish and share your own content.