ST. PAUL, MN – Minnesota's Dislocated Worker program is helping people to overcome hardship in employment. During the hard times because of recent events, some people might be laid off. Through Career Force, the Minnesota Employment and Economic Development Department wants to help people get back to employment.
Dislocated Worker is a measurement to reduce unemployment number throughout Minnesota. According to St. Paul's goal to achieve sustainable economic development, the unemployment rate must be as low as possible.
Apart from providing jobs through supporting new innovative businesses, the numbers of available jobs rise along with the numbers of businesses flourishing in St. Paul.
There are several difficulties faced by those who are laid off. For them, it might be difficult to transfer long acquired specialized skills in other job functions or industries. The demand for their skills might be declining.
There is a requirement to provide proof of formal training or education. The age factor and work experience also play a role for recruiters to hire workers.
The program will help people to plan their job-hunt. It also will provide counseling, training, and limited funds services. The counseling and training will be individually assessed according to each of their needs.
The career planning, which includes job search, will be overseen by a personal job counselor. The counselor will help you to see what is demanded by the market and what you currently have. Then, you will have comparable data to be used as a tool in your job hunt.
The program also offers financial assistance for those who really need one. So, any services and training you receive might be covered by the program.
For more information, you can contact 651-328-2777 and register for the program.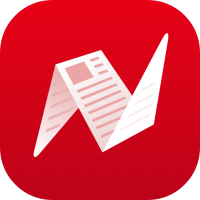 This is original content from NewsBreak's Creator Program. Join today to publish and share your own content.