St. Louis Park, MN - After winning the trophy in 2020 Intercity Home Energy Squad Challenge, Saint Louis Park is participating again in 2021 challenge.
This year, the city is challenging its residents to participate again. Winning challenges against 20 other cities does feel good. It would be an even sweeter victory while doing something better for the planet. Moreover, Home Energy Squad Challenge is helping the city to achieve its Climate Action Plan goals.
The conditions to win this year's challenge is having the highest number in participation per capita, and air sealing and protection cost reduction.
The city highly recommends you to participate in this challenge. There are 3 steps you must take in order to participate in this challenge. You need to sign up for a free virtual consultation, get an on-site visit, and get support and guidance to reduce energy consumption.
To sign up for a virtual visit, go to https://www.mncee.org/home-energy-squad?sign-up or call 651.328.6220. After your virtual visit is conducted, you will immediately get recommendations for your next step, the on-site visit.
After an evaluation by the Home Energy Squad virtual visit team pass your home for an on-site visit, they will propose a schedule for the visit. There is a cost of this visit. Depending on your house, it might be $35 or $50. You will get to learn how to manage your energy consumption properly and efficiently.
After the visit, the advisors will get you hooked with qualified vendors to help you on financing, and rebates. St. Louis Park also provides energy efficient rebates for this challenge. You are advised to take advantage of the financing and rebates assistance for your home improvement program.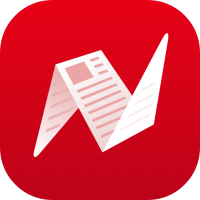 This is original content from NewsBreak's Creator Program. Join today to publish and share your own content.