MINNEAPOLIS, MN - The filing process for candidates in the November 2 municipal election starts on July 27 and will last for two weeks. The mayor, City Council, Board of Estimate and Taxation, and Park and Recreation Commissioner are among the positions on the ballot in 2021.
To be eligible to run for municipal office in Minnesota, make sure candidates meet the following requirements: be able to vote in the state, be at least 21 years old at the time of their election, and have lived in the district for 30 days before the election.
Candidates must file in person with Minneapolis Elections & Voter Services, located in Room 200 (skyway level) in the City's old Public Service Center, 250 South Fourth Street. The office is open Monday through Friday from 8 a.m. to 4:30 p.m.
The deadline for filing is Tuesday, August 10, with the office closing at 5 p.m. on that day. If any applicant wants to withdraw, the submission must be no later than August 12 at 5 p.m. They need to bring their valid ID for notarization purposes and the payment for filing fees or petition instead of the filing fee with amount as follows:
- Mayor: $500
- City Council member: $250
- Board of Estimate and Taxation member: $100
- Park and Recreation Board commissioner: $100
However, candidates need to be ready for specific conditions such as:
- There may be a delay if you arrive on the first or final day of filing.
- At the time of submitting, city authorities must check eligibility.
- All papers must be completed and notarized on-site with the filing officer.
- Filing fees must be paid during the filling period, or you should submit a petition.
- At the time of filing, all candidates will get the 2021 candidate information package.
See the complete candidate filing process at vote.minneapolismn.gov/run-for-office/filing-for-office.
Residents who want to vote in-person early may come to The Early Vote Center at 980 E. Hennepin Ave. It opens at 8 AM on September 17. The City of Minneapolis will also begin to send the voting ballots to voters who wish to vote early by mail.
Learn how to vote early in this election here.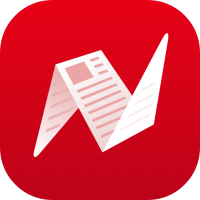 This is original content from NewsBreak's Creator Program. Join today to publish and share your own content.