EDINA, MN—The local authority of Edina advises people to avoid coming into contact with the water in Mirror Lake, Lake Edina, and the Lake Cornelia chain of lakes in Edina. The city recently took a sample of water from these three lakes to be analyzed. The result has shown that the blue Algae contamination has arrived at the stage where it may be harmful to the public's health (Including pets).
According to the World Health Organization (WHO), the amount of blue-green algae present in these lakes has surpassed the threshold for the low and moderate likelihood of severe health consequences, including skin inflammation, gastrointestinal issues, or liver damage.
Blue-green algae are cyanobacteria present at low levels in many Minnesota lakes and ponds, for those wondering. When water is stagnating, warm and rich nutrients (phosphorus and cyanobacteria) can increase rapidly and create "blooms." These blooms remain harmful for many weeks or more because they can produce toxins termed cyanotoxins that may damage people and animals.
Blue-green algae and toxins can be accidentally consumed or inhaled by humans or skin contact during recreational activities (such as swimming, waterskiing, or tubing). Animals, including pets, cattle, and wildlife, may be exposed to cyanotoxins if they drink water from toxin-contaminated bodies of water, lick their hair after swimming in such bodies of water, or eat toxin-containing algal scum or mats.
Residents can participate in the preventive action by Sending photos of suspected blue-green algae blooms to algae.mpca@state.mn.us. You may also contact the Minnesota Pollution Control Agency at (651) 757-2822 or (800) 657-3864 for additional information.
For those who are accidentally in direct contact with Blue-green algae and experiencing the health symptoms immediately, call MDH's Foodborne and Waterborne Illness Hotline at 1-877-366-3455. You can also ask any health-concerning questions to MDH's waterborne diseases by calling (651) 201-5414 or visit the Harmful Algal Bloom web page.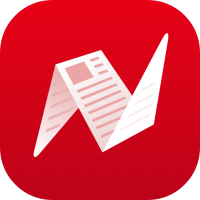 This is original content from NewsBreak's Creator Program. Join today to publish and share your own content.