MINNEAPOLIS, MN – The Minneapolis City Council approved the establishment of a new Department of Arts and Cultural Affair which will begin to operate this autumn.
Minneapolis's Department of Cultural Affairs' primary roles is to encourage artists and arts organizations to take advantage of the department's efforts to build a diverse and dynamic arts and culture community.
All Minneapolis residents, employees, and tourists will benefit from this initiative, which includes the following measures:
• Promoting the city as a cultural hotspot.
• Investing in and promoting Minneapolis' arts and cultural treasures.
• Supporting cultural fairness, inclusiveness, and equality.
• Developing and executing arts and culture programs and initiatives to enhance public involvement in and access to Minneapolis' arts and culture.
The city was contemplating investing in arts and entertainment to showcase more of Minneapolis' art and culture. As people thought artists should weigh in on creating a new Department of Arts and Cultural Affairs, in 2016, they were directly involved in cultural strategy planning in collaboration with Voices for Racial Justice and the 2040 Comprehensive Plan policies.
"This action signifies a vital response to the challenges our creative community has experienced due to the global pandemic and the murder of Mr. George Floyd," Council Member Alondra Cano, lead author of the ordinance explained.
"By establishing this new department, we demonstrate we are committed to growing our region's cultural infrastructure so we may further stabilize and strengthen our local creative economy. Our Council action renews our government's capacity to achieve racial equity outcomes by increasing the level of support we can offer the diverse artists, culture makers, and innovative problem solvers of our city. I'm proud of all the visionary staff, and grateful to all of the hardworking residents, who helped us to establish Minneapolis' first ever Arts and Cultural Affairs Department supported by ordinance." he added.
The complete ordinance can be accessed through this link.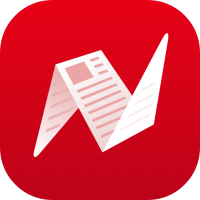 This is original content from NewsBreak's Creator Program. Join today to publish and share your own content.