MINNESOTA,MN - Minnesota State Fair is The Annual Minnesota Get-Together, a special end-of-summer event which attracts 2 million visitors each year to a world-class exhibition of agriculture, entertainment, food, art, science, and industry. This event will take place for 12 days running up to Labor Day, beginning on August 26. Minnesota State Fair spans 322 acres, and in the year 2021, The Minnesota State Fair has over 300 food booths with over 500 menu options, including 80 on-a-stick! So, if you are the Foodies Visitor: here are some sneak peek of the three new main courses to fill your stomach after a long day spent in Minnesota State Fair 2021.:
This typical sourdough toasted sandwich filled with Thick-cut cognac-infused bacon covered in Cointreau and citrus marmalade, topped with melted Havarti, smoked Gouda, and aged cheddar garnished with fresh orange slices. You can find this food on The Hideaway Speakeasy located on the upper-level of the Grandstand, northwest portion of the Veranda.
Banh Minn Bun and Banh Minn Bowl
These two dishes are strongly inspired by Vietnamese food.
Bann Min Bun is a crusty baguette served with sausage, prepared with a mix of Asian ingredients and served. This classic combination is then smeared with Sriracha sauce and topped with shredded and pickled carrot, radish, chopped jalapeno, and a sprig of fresh cilantro.
Banh Minn Bowl is a five-grain bowl layered with shredded and pickled carrot, radish, Asian slaw, chopped jalapeno, sausage pieces, cilantro, and Sriracha sauce.
You can visit the Sausage Sister and Me in the Food Building, located on the east wall.
For you, Pizza Lovers! You can go to the East Side of Coper St. to find Pizza Lucy as one of a menu in Green Mill. This vendor is located between Randall & Wright avenues.
This pizza will offer you a Sausage Patty, packed in handmade Green Mill pizza dough with pizza sauce, pepperoni, and mozzarella cheese, then topped with Italian spices, cheese, and crumbled pepperoni.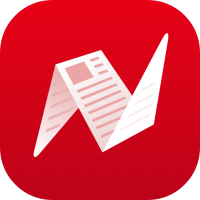 This is original content from NewsBreak's Creator Program. Join today to publish and share your own content.