MINNESOTA,MN—Food plays a significant role in Minnesota's culture, from its largest metropolis to its smallest villages. Whether you're looking for fresh, seasonal tastes, regional favorites, intricate chef tastings, or something handmade to sip and enjoy, there's always a Minnesota's food and drink event for you.
All Pint North Summer Brew Fest
On Saturday, July 31, 2021: This event will gather Over 120 breweries and brewpubs of the Minnesota Craft Brewers Guild, and select regional craft brands will be on hand to celebrate craft beer. In this event, you will get a chance to directly in-touch with the Brewers, taste craft beers, plus food vendors, live music, craft beer education, and much more at Bayfront Festival Park.
Annual Fly-In Wild rice Pancake Breakfast
There will be unique planes and rides, collector vehicles and displays, speakers, veterans, and a lot of fun. Join us in the hangar or the sunlight if you're interested in flying, want to meet our pilots or mechanics, or want to enjoy the excellent company and good cuisine. Experiment Aircraft Association 965 The Aitkin Flyers is hosting the event.
This event would be held On Sunday, August 8, 2021, and take place from 8a.m. to 9p.m.
Meat-a-palooza is Farmamerica's fifth annual tasting event and fundraising event to benefit agricultural education and programs. You can all cherish the localy sourcehd meats, beers, and wines while being educated by the experts: chefs, butchers, farmers, brewers, vintners, and distillers. Started from 8a.m. to 9p.m., This event will be held on Thursday, August 12, 2021, and will occur at Minnesota Agriculture Interpretive Center.
To enjoy this event, a general visitor above 21 years old needs to pay $45.00, while Farmamerica members and pass holders can get a discount by paying only $35.00/ tickets.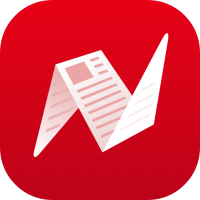 This is original content from NewsBreak's Creator Program. Join today to publish and share your own content.