MINNESOTA,MN—Today, women hold less than 18% of all city council, county board, and mayoral posts in Minnesota. The urgency of connecting and empowering female leaders in Greater Minnesota has never been more apparent than it is now.
Kate Stower, A Humphrey School of Public Affairs graduated, stated, "Women's leadership is not just a 'nice-to-have,' we are finding it's a matter of survival for our small towns."
Stower has collaboratively strived to increase the capacity of rural women leaders with the nonprofit 100 Rural Women, the University of Minnesota Extension Northwest Regional Sustainable Development Partnership, and the Center for Urban and Regional Affairs.
She grew up in rural Wisconsin. And this fact makes her put her heart into rural America. She once added that she took this path into the rural communities after taking the only rural policy class available. Her main goals are nothing but to support the vitality and resilience of small-town.
"When we think of revitalizing small communities with dwindling and aging populations, it will rely on having more women in leadership … who can represent the changing needs of their communities," she stated.
She also claimed that many women in rural areas are frustrated by competing demands of family care and insufficient childcare options.
Now, after the past two semesters, she has served 100 Rural Women's objective to support rural women through partnerships, networking models, leadership, mentorship, and civic involvement.
Her excitement about working with this rural woman is clearly stated, and Stower herself considers the project a gift.
"There is something so magical working in community-university partnerships. I've learned so much from community leaders and their local expertise and wisdom." She proclaimed.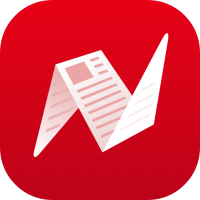 This is original content from NewsBreak's Creator Program. Join today to publish and share your own content.