MINNESOTA,MN - Michelle Kocak Jones moves forward to the Chapter Management Vice President of Minnesota Women starting today with the keynote on, "Stepping into success."
Minnesota Women of Today is a vibrant, diverse women's group dedicated to improving women's communities. They are not linked to any political or religious groups.
This organization consists of a diverse group of women with different backgrounds, communities, and life experiences.
The member comes from various professions, from working women, stay-at-home moms, grandmothers, married, and single mothers. This community is aspiring to create a better place to live for everyone while still pursuing their own personal and professional goals.
Michelle first joined this community to make a friend to other women. At the same time, she gets an opportunity to volunteer within the local area and create a difference for those in need. She admits that as she learns more about the organization, this community has helped her feel more comfortable sharing her knowledge.
This community spent most of its time opening donations for charities and holding open-to-the-public instructive lectures.
Given their interests and time constraints, the members have the freedom to select the initiatives in which they want to engage. They can choose either to participate in as much or as little as they wish.
Michelle's theme, "Stepping into Success," is chosen because her beliefs to get herself out of a comfort zone will create a difference. It always started with small steps to chase the bigger ones. She admits that she loves to earn the best result she could achieve, especially when it could positively impact others.
This group also assists members in improving themselves while having fun. They frequently bring in guest lecturers, set goals to better their communication skills, get together to practice new skills, and plan social activities.
As a Chapter Management Vice President, Michelle claimed Caribou coffee events as her favorite membership events. This event has the slightest pressure for people to be part of the community and more focus on building a friendship during the gathering. And he believes that's what people want to see more to feel interested in joining the community.
If you want to know more about Women of Today, you can visit their official website and check mnwt.org, and if you are interested in straight becoming a member, all you need to do is completing this online form.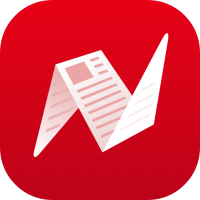 This is original content from NewsBreak's Creator Program. Join today to publish and share your own content.