RAMSEY COUNTY, MN — The Information and Public Records Service Team is looking for a Director of Information Services/CIO. The CIO will serve as an integral part of the senior management team and lead Ramsey County's enterprise IT strategy.
The following abilities are expected from the ideal candidate:
- Understands and breaks down barriers as a digital equity partner.
- Understands and effectively mitigates risk.
- Serves with integrity, empower leadership at all levels, advance equity, value community, and invest in people.
- Leads and drives organizational and technological change.
- Objectively coaches leaders and staff at all levels through a varying range of complex, nuanced, and complicated issues.
- Establishes strategic direction aligned with organizational strategies.
- Drives execution and effectively pivots from strategic to tactical.
- Communicates and presents information effectively and efficiently through strong interpersonal skills at all levels across the organization and to the public.
- Ability to build and champion strong relationships.
Minimum Qualifications
Education: Bachelor's Degree in Computer Science, Information Management, Business or Public Administration, or a related field.
Experience: Eight years of progressively responsible leadership in an information technology environment, including at least four years at a senior management level providing direction and administration in a large, complex organizational environment.
Substitution: Four years of additional experience in an information technology environment, beyond the minimum required, in Information Technology Management or Technology Security, may substitute for the education required. A Master's Degree in a related field may substitute for two years of the experience necessary.
Applications will be accepted until the position is filled; applicants should respond promptly as the initial screening of application materials will occur the week of July 26th.
To apply, please visit https://www.governmentjobs.com/careers/Ramsey/jobs/3121895/director-of-information-services-cio-unclassified?sort=PostingDate%7CDescending&pagetype=jobOpportunitiesJobs%2CjobOpportunitiesJobs%2CjobOpportunitiesJobs.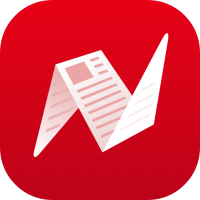 This is original content from NewsBreak's Creator Program. Join today to publish and share your own content.