SAINT PAUL, MN — Shobi's Table is a pay-as-you-can Cafe formed by the Deacon of Evangelical Lutheran Church, Kari Olsen, located in St. Paul. Shobi is a bible character known to demonstrate an extreme companionship for King David's soldiers. He gave a plentiful meal, fellowship and a secure eating area.
Keri, a former Food Service Coordinator at Holden Village, understands the connection between each Table of Lord's Communion and our Table.
She believes that nourishing food is the manifestation of God's love.
"One World Everybody Eats" is the value this community followed. Keri Alice Olsen hones her sense of calling by studying and putting food and religious theology into practice.
Shobi's Table partners with TC Food to get its fresh ingredients to produces and serves from-scratch, tasty, nutritious meals for people. The food will be served from noon - 1 p.m. (or until the food is out of stock). Pay-as-you-can means people can pay as little as $1 or as big as $100, and it can also be free!
Volunteers arrive to assist with dinner preparation and serving at the food truck. Volunteers, employees and guests at the Table are all the direct support of this table-based community.
Although they don't provide a set menu, you can expect to see plenty of burritos, wraps, sandwiches, salads and hot foods such as baked pasta, fried rice and other options.
If you are curious about this community, you can see their truck parked on the following schedule:
Tuesdays: At Christ on Capitol Hill – 105 University Ave W
Thursdays: At Faith Lutheran – 499 Charles Ave, St Paul
Fridays: At Bethlehem in the Midway – 436 Roy St N
Their Central Kitchen and office is located at St Paul, MN 55103.
If you have some questions, do not hesitate to contact them at 651-300-4956 or send an email to shobistable@gmail.com.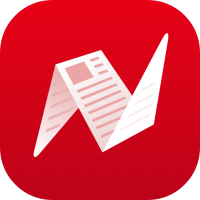 This is original content from NewsBreak's Creator Program. Join today to publish and share your own content.