MINNEAPOLIS, MN — Summer is always associated with gathering with your family and loved ones and is usually accompanied by the delicious smell of grilled meat and sausages.
However, cases of food poisoning also peak in the summer months, when warmer temperatures cause foodborne germs to grow and flourish more rapidly. Follow these steps for a safe and enjoyable grilling season.
1. Separate one foodstuff from another
When you shop, you should pick up meat, poultry, and seafood last before checkout. Do not forget to separate them from other food in your shopping cart and grocery bags. Put packages of raw meat and poultry into their own plastic bags.
2. Put it in the fridge
Keep meat, poultry, and seafood chilled until ready to grill. When moving or distributing the meat, keep the temperature around 40 degrees Fahrenheit or below in a cooler.
3. Wash your hands and cooking utilities
Wash your hands with soap before and after handling raw meat, poultry, and seafood. You should also wash utensils, the grill, and anything that has contact with those meats before and after cooking.
4. Avoid cross-contamination
Throw out marinades and sauces that have touched raw meat juices, which can spread germs to cooked foods. Use clean utensils and a clean plate to remove cooked meat from the grill.
5. Cooking temperature
Use a food thermometer to make sure the meat is cooked properly to kill harmful germs. When smoking, keep temperatures inside the smoker at 225 degrees Fahrenheit to 300 degrees Fahrenheit to keep the meat at a safe temperature while it cooks.
When grilling, the internal temperature of the meat must reach:
- 145 degrees Fahrenheit for whole cuts of beef, pork, lamb and veal (stand-time of 3 minutes at this temperature)
- 145 degrees Fahrenheit for fish
- 160 degrees Fahrenheit for hamburgers and other ground beef
- 165 degrees Fahrenheit for all poultry and pre-cooked meats, like hot dogs
6. Put it back in the refrigerator
Divide leftovers into small portions and place them in covered, shallow containers. Put in the freezer within two hours of cooking (one hour if above 90 degrees Fahrenheit outside).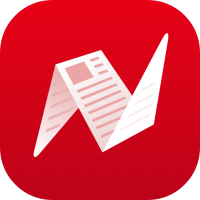 This is original content from NewsBreak's Creator Program. Join today to publish and share your own content.