MINNEAPOLIS, MN — Pets have always been an integral part of our lives. Since the pandemic began, demands for furry friends have been on the rise while we spend most of our time at home.
Instead of buying, you can adopt one. If you're looking to adopt a furry friend into your family, the City of Minneapolis has several tips for you.
You can apply to adopt a pet from the city's shelter if you meet the following requirements:
- At least 18 years old.
- Able to show a valid government-issued ID with your current address.
- Have informed and obtained consent from all adults that live in your household.
- Have your landlord's consent to bring an animal onto the property.
You can only adopt a pet in person at the shelter. The city does not take applications online, pre-approve adoptions, or put a hold on pets.
All animals available for adoption are healthy. Cats and dogs are spayed or neutered, vaccinated, and microchipped.
If the pet is not a good match for you, you can return them to the shelter. These conditions will apply:
- If you return the pet within 14 days, the adoption fee will be refunded.
- If you return the pet after 14 days, the adoption fee will not be refunded.
- All returned pets are available for new adopters to give them home.
To apply, please visit https://www.minneapolismn.gov/resident-services/animals-pets/pet-adoption/pet-adoption-application/.
Please note that the city has the right to refuse your application.
If you need further assistance, feel free to contact:
Minneapolis Animal Care & Control
Ph: 612-673-6222
Animal Care & Control
212 17th Ave. N.
Minneapolis, MN 55411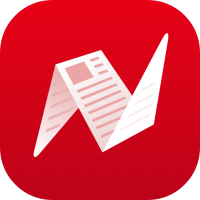 This is original content from NewsBreak's Creator Program. Join today to publish and share your own content.