MINNEAPOLIS, MN — Metro Transit is looking to hire new bus drivers. If you like working with people and want to make a difference in your community, here is your chance.
Join the July Driver Hiring Event at Metro Transit Instruction Center, 725 North 7th Street, Minneapolis, on July 17, from 9 a.m. to noon.
Parking is limited so it is best for you to take transit to the event (served by routes 5, 9, 19, 22, and METRO C Line)
Drivers begin at more than $20 per hour — even during training — and receive outstanding benefits, such as health care, annual salary increases, a pension plan, an unlimited-ride bus pass, and a possibility of a $1,000 hiring bonus.
Minimum qualifications:
- High school diploma or equivalent.
- Minimum three years full-time equivalent work experience within the past seven years.
- Ability to read, write and verbally communicate in English
- Licensed and active driver for the past five years (any class license).
- No more than two moving violations within the past three years.
- No suspensions longer than 90 days within the past three years.
- License not revoked or withdrawn within the past three years.
You might also be required to obtain a commercial learner's permit.
Please note that the following driving-related convictions (within the past 10 years) will result in automatic disqualification:
- DWI/DUI.
- Open bottle.
- Leaving the scene of an accident.
- Refusing to comply with implied consent.
- Careless or reckless driving.
- Inattentive driving.
- Committing a felony while operating a motor vehicle.
- Violating state or local law (other than parking tickets) arising in connection with a fatal accident.
For more information, please visit https://www.governmentjobs.com/careers/metrocouncil/jobs/3144716/bus-driver?pagetype=jobOpportunitiesJobs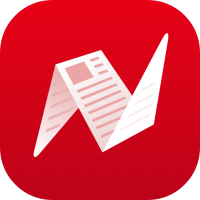 This is original content from NewsBreak's Creator Program. Join today to publish and share your own content.