SAINT PAUL, MN – Augustus Quintrell Light was recently sentenced to 138 months in prison and five years of supervised release for the distribution of methamphetamine in the community. According to court filings, the 40 years old Mahnomen County resident was involved in the distribution of illegal narcotics in December 2019.
Acting United States Attorney W. Anders Folk for the District of Minnesota announced the verdict after it was sentenced Senior United States District Judge Paul A. Magnuson.
The fiasco began when Light was pulled over in Bemidji for possessing an expired registration in March 2019. Alarmed by the smell of marijuana inside Light's vehicle, officers ordered him to exit the vehicle. Light rolled up his windows, locking his doors, and swerving away from the crime scene instead. Light was taken into custody after a high-speed chase.
On December 7, 2019, law officers conducted a search warrant at the residence where Light was located in Bemidji, Minnesota. Over 50 grams of pure methamphetamine, a digital scale, and three rounds of .45 caliber ammunition were seized by law officials.
After a further search in Light's principal residence in Naytahwaush, Minnesota, on the same day, officers discovered tiny amounts of narcotics, $4,800 in cash, and three rounds of.45 caliber ammunition inside a locked safe inside the property.
The investigation of this case was carried out by the Mahnomen County Attorney's Office, the Beltrami County Attorney's Office, the Paul Bunyan Task Force, the Bemidji Police Department, and the Beltrami County Sheriff's Department. The case was prosecuted by attorneys Alexander D. Chiquoine and Ruth Shnider of the United States Attorney's Office.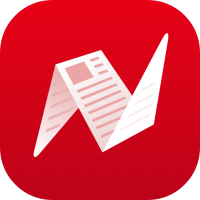 This is original content from NewsBreak's Creator Program. Join today to publish and share your own content.