SAINT PAUL, MN — Hello there! Are you a person of color who is queer, transgender or intersex? Do you want to be able to share your own narrative in a way that only you can tell it? Great! This course will teach you how to develop a short 1- to 5-pages screenplay.
You'll master the fundamentals of screenwriting, such as character archetypes, subtext and screenplay structure, as well as participate in class exercises like character development and scene composition. You will also see cool movie excerpts from historical New Wave Queer Cinema from the 1980s and 1990s, as well as recent works from this century.
Event details:
• Start time: August 9 at 1:00 p.m. and ends on August 13th at 4:00 p.m.
• Event categories: Summer Camps, Youth Media Program
• Atlas O. Phoenix will be the instructor.
• The registration deadline is August 4th, 21st.
• Maximum Enrollment is 8
• Class Count or Information: Monday through Friday, August 9 – 13 at 1 – 4 p.m.
• Click here to register.
About the instructor
Atlas O. Phoenix is an award-winning filmmaker, writer, producer, actor and editor who makes thought-provoking film work. Their prior artistic work has dealt with the depravity of human nature, child abuse and familial dysfunction, and they are based in Minneapolis, Minnesota.
Atlas' work has been shown at numerous film festivals, Intermedia Arts, online and on MNTV.
He has been awarded several grants, including the Jerome Foundation Media Arts Grant, the Jerome Foundation Travel Grant and the VSA Emerging Artist Grant. Furthermore, they ran a tremendously successful GoFundMe campaign for their film, Little Men, garnering over $8,000 plus an additional $2000 in private donations.
To see the complete information and additional notes about the event, please visit here.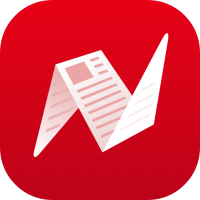 This is original content from NewsBreak's Creator Program. Join today to publish and share your own content.