MINNEAPOLIS, MN - Desserts and baked goods are very satisfying both for your palate and eyesight. But, some people need to deal with dietary restrictions. Fortunately, there are plenty of options for gluten-free and vegan baked goods in Minneapolis.
Sift Gluten Free is a committed gluten-free bakery owned by Molly Miller. Located at 4557 Bloomington Ave, this bakery creates assorted gluten-free sweets and desserts with a varied selection. While most bakeries concentrate on having several different treats, this place focuess on their niche market by producing all types of gluten-free baked goods. Everything here, like their vegan Sift Donuts, is well labelled to make sure customers know exactly what they put inside their bodies.
Recommended menu: Cinnamon rolls, Eggnog Cupcakes, Chocolate Chocolate Donut.
The organic and high-quality ingredients used by French Meadow Bakery have made it a Twin Cities staple. This bakery is a pioneer as the first certified organic bread bakery in the United States. It features an extensive menu that caters to a wide range of particular dietary requirements and several bakery alternatives, such as their vegan Triple Chocolate Mousse Cake and French Meadow. Mainly located at 2610 Lyndale Avenue S., the bakery also runs a stand at the Minnesota State Fair and a restaurant at the Minneapolis-St. Paul International Airport.
Recommended menu: Triple Chocolate Mousse Cake.
Nadia Cakes is located at 11650 Fountains Dr. #207. This bakery designed an entire line of "Gluten Aware" cupcakes and came up with some strange and unique cupcake creations like "Unicorn Poop." Nadia Cakes is the winner of the Food Network's Cupcake Wars. This makes them having a good reputation when it comes to baking.
Recommended menu: Peanut Butter Cupcake.
BitterSweet Gluten Free Bakery
Another gluten-free bakery can be found at 2105 Cliff Rd. #5 is BitterSweet Gluten Free Bakery. Everything from take-and-bake pizza crust to Christmas cookies is available, but its specialization in bread and cakes is making it one of the few places where fresh gluten-free bread can be found.
Recommended menu: Almond Bundt Cake, Donut Holes, Lemon Bars, cookies.
The restaurant menu at Sassy Spoon is entirely gluten-free, so you can bet that there will be gluten-free desserts right out of the oven. The menu changes daily, but mos various cakes, whoopie pies, and turtle brownies can be found. If you are curious about their surprise menu, You can visit their store at 5011 34th Ave S.
Recommended menu: Whatever is on the menu that day!
Glam Doll Donuts is one of Minneapolis' most well-known vegan doughnut shops located at 2605 Nicollet Ave and 519 Central Ave NE. It has the city's largest selection of Vegan doughnuts. The Chart Topper, for example, is peanut butter and sriracha flavored doughnut. Its baked goods are using Dairy-free chocolate, and various plant-based dairy is used to make any fillings.
Recommended menu: Misfit Donut.
This utterly vegan bakery in south Minneapolis has plenty of vegan and gluten-free selections for you to choose from, including numerous gluten-free alternatives. Vegan East offers a variety of delectable delights, but the cakes and cupcakes are especially well-decorated.
Recommended menu: Cinnamon rolls, Any cake, Cheesecake.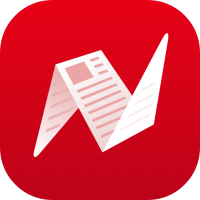 This is original content from NewsBreak's Creator Program. Join today to publish and share your own content.