Minnesota, MN - In a light of the COVID-19 pandemic, the Environmental Quality Board (EQB) will gather its July ERIS conference virtually through the WebEx platform completed with Directions to join with WebEx on the 5th page of the Board packet.
There are three main objectives of this meeting:
Analyze and study the Interagency Climate Technical Team (ICTT) final instructions for integrating climate change into the environmental review.
Think about implementation options for final instructions and analyze the pros and cons of different approaches.
ERIS members consider input, identify opportunities to adhere to more of Minnesotans needs, and recommend ICTT members on the best path progressing with the final recommendations
For those who need this material provided in different forms like large print, braille, or recording. Do not hesitate to contact the EQB staff one week before the event at the latest by sending email to info.EQB@state.mn.us.
HOW TO APPLY
The application is dedicated to Minnesota's Congressional District
Six representatives in Public Board Member. This region covers Benton, Carver, Sherburne, Stearns, Wright, Anoka, and Washington counties, including Saint Cloud, Big Lake, Hugo, and Waconia. The experience of serving for the Environmental Quality Board will be an exceptional opportunity to understand environmental issues in Minnesota.
Public Board Members represent the voices of Minnesotans from around the state and supporting the Board to think in new ways about environmental challenges and solutions. There is no particular experience required to applying for the Public Board Member position. Those who currently stay and settle as Minnesota residents in the designated congressional district are encouraged to apply. What they need is a strong interest in environmental issues and a dedication to the EQB's mission
To know more about the open position on the Environmental Quality Board's website. Positions will be open until filled and begin in January 2022.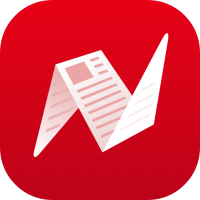 This is original content from NewsBreak's Creator Program. Join today to publish and share your own content.