SAINT PAUL, MN — Acting is the most acceptable method to learn how to direct. Theoretical and practical techniques to directing actors for cinema are covered in *Online Youth Film Actors Directing Camp*, where participants study acting and directing using a hands-on approach, looking at examples and practices from film auteurs.
This program will teach acting methods with modern modifications and other points of view. Participants will also go through the director's responsibilities on a crew, casting and the ins and outs of directing actors for the camera.
About the Program:
In this Film Actors Directing Camp, Each Student will direct and act in a one-minute scene that will be edited into a complete piece. The goal is for each student to leave with a set of directing tools that may be used in various situations. No prior acting or directing experience is required; only a desire to act and direct is needed!
Tools needed:
- Students should have an iPhone or Android phone with at least 3GB of storage (along with a charger). iPads are also acceptable.
- It is recommended, but not needed, to use a video editing program.
You can register by clicking on this link.The class will be conducted via Zoom Meetings. It is recommended to install Zoom on the computer rather than using the web-based one for security. Participants will have to pay camp tuition for $175 with the following refund policy:
- The first-come, the first-served policy applies.
- FilmNorth reserves the right to cancel a camp if the minimum enrollment is not met five days before the start date. Participants will receive a full refund.
- Any cancellation before the deadline, you will receive a full refund of your tuition, minus a $25 administrative fee.
- Any cancellation exceeding the deadline, participants will get a 50% refund of their tuition before the first camp session minus a $25 administrative charge.
- Any cancellation after the camp begins is non-refundable.
- For missed camp sessions, tuition is not prorated.
- Before starting the first camp session, the student must complete the FILMNORTH CAMP PARENT/GUARDIAN RELEASE FORM and the FILMNORTH CAMP APPEARANCE RELEASE FORM. Please print, fill out and return the two PDF forms below by either emailing the Youth Programs Manager or mailing them to FilmNorth, 550 Vandalia Street #120, Saint Paul, MN 55114. Without signed documents, students are not permitted to attend camps.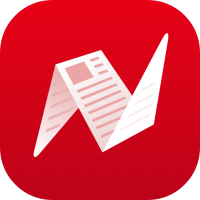 This is original content from NewsBreak's Creator Program. Join today to publish and share your own content.