MINNEAPOLIS, MN - Minneapolis-Saint Paul International Airport (MSP) informs the public, that face coverings are mandatory inside terminals and other airport buildings based on Federal Security Directive 1542-21-01 that issued on Feb 1, 2021.
People who are fully vaccinated from COVID-19 are not required to wear face coverings outside on airport property area, based on the latest federal guidance, including the CDC.
**Where do the people have to wear a face covering at MSP?**
Everyone must wear a mask inside terminals, or in other buildings on the MSP Airport property. This rule is also applied to the individuals who use public transportations inside the MSP area such as trams, shuttle buses, taxis, ride-share vehicles, and any other public vehicles.
**What type of face covering is permitted?**
A face covering can include a paper or disposable mask, cloth mask, neck gaiter, scarf, bandanna, or a religious face covering. A face covering must cover the mouth and nose completely.
Any masks or face coverings that do not cover the nose and mouth properly, are not allowed to be worn inside of MSP Airports property since they allow droplets to be released from the mask. A face shield is not mandatory but it is a good addition to a mask. Face shields cannot be used alone without a mask.
**I forgot to bring my mask, what should I do?**
MSP offers free face coverings at information booths. Face coverings may also be available at airline check-in counters and TSA checkpoints. There are also several retail stores and vending machines that sell face masks, hand sanitizers, gloves, and other personal protective items.
**Is there any penalty for not wearing a face covering?**
Under the Federal Security Directive 1542-21-01, anyone who does not comply with this direction may be removed from the airport. Failing to wear a face covering inside the airport area is a violation of federal law, and those individuals could be charged with civil penalties.
According to the CDC, face coverings, together implemented with other preventative measures, such as social distancing and hand hygiene, have proven effective in reducing the spread of COVID-19.
**Exemptions**
Individuals are allowed to remove the mask for the following reasons:
- When necessary for identity verification purposes.
- While eating, drinking, or taking oral medications for brief periods.
- Children who are 2 and younger.
- Any individual who is deaf and relies upon the use of facial and/or mouth movements to communicate and the people who rely upon the same method to communicate with those individuals.
- People with disabilities who cannot wear a mask, or cannot safely wear a mask, because of the disability, as defined by the Americans with Disabilities Act (42 U.S.C. 12101 et seq.).
- People for whom wearing a mask would create a risk to workplace health, safety, or job duty as determined by the relevant workplace safety guidelines or federal regulations.
- While inside a personal vehicle only used for personal and non-commercial.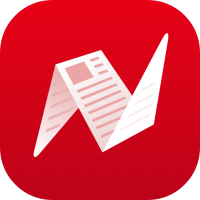 This is original content from NewsBreak's Creator Program. Join today to publish and share your own content.