SAINT PAUL,MN — Youth in grades 7 to 13 of all ability levels are encouraged to participate in four days of performing arts workshops led by theatre pros from the Twin Cities area.
Acting and dance will emphasize the workshops, with theatre games and hands-on arts and crafts activities thrown in for good measure. All Art House programs encourage people to engage in society, life, and the world.
This event will be held in Art House North. Located at 793 Armstrong Avenue Saint Paul, MN 55102, Art House North have plenty of events to be held in the near future. Its core mission is to provide available access to lecturers, teachers, and guest artists, tools that emphasize the value and necessity of all professions.
The program will be started on July 26, from 9.00 a.m. to 5.00 p.m. Students who want to participate in this program need to fulfil the requirements.
Youth who have finished grades 7-13 in the year 2020 to 2021 are eligible. 4-H admission is required to join. If you are currently not enrolled, make sure to enroll in 4-H Online. It is mandatory for all participants to attend all sessions wearing masks/face coverings.
This program costs $140 for participants signing up by July 9 and will cost $155 for those who register after that. The registration deadline is set for July 16.
Those who might need a scholarship are welcomed to contact Bri Fisher at fishe866@umn.edu or (563) 676-9836 or Alyssa Armstrong at armst533@umn.edu or (612) 568-2604. Partial scholarships may be available.
To know more about Art House North, make sure to check its website at https://www.arthousenorth.com/events.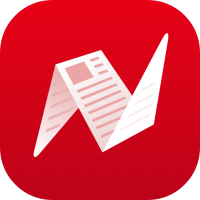 This is original content from NewsBreak's Creator Program. Join today to publish and share your own content.