MINNESOTA, MN — Do you want to pursue a career in entrepreneurship, social justice or STEM? Through mentorship and project-based learning, you will be able to channel your passion while creating relationships. Apply to YWI Dream STEM Lead, a national six-week project-based, hands-on, intense virtual mentorship program.
On July 14, 5:30-6:30 p.m. CDT, those interested in learning more about the application and program are welcome to participate in a webinar regarding the application and schedule. To register, visit their website. After signing up, the participant will receive a confirmation email with details for joining the webinar. The application deadline will be at Thursday, August 5th, 2021, at 11:59 pm
Participants will produce ideas for leveraging technology to mitigate socioeconomic problems in their areas during the program and collaborate in groups to design, prototype and test solutions for critical issues to them and their communities, with the help of experienced mentors who are women in STEM. The program combines the fundamental concepts of software design, leadership attributes, entrepreneurship, and social justice activities. They will also learn twenty-first century skills, including critical thinking, communication, creative problem solving and cooperation which are vital in today's digital workforce.
From September through November 2021, the program will meet virtually on Tuesday evenings. Participants will get a $300 stipend as well as STEM networking and mentoring opportunities. The program is for Black, Indigenous, and women of color between the ages of 16 and 24, including those identified as Black/African American, African Immigrant, American Indian, Hispanic/Latina, and Asian/Pacific Islander.
The YWI Dream STEM Lead partnership was created to boost the number of young women working in STEM and other high-wage industries and harness the strength of young women who are already making a difference in the world. With the help of WFMN's Young Women's Cabinet, YWI Dream STEM Lead was created to satisfy youth participants' immediate and long-term requirements in improving routes to STEM employment.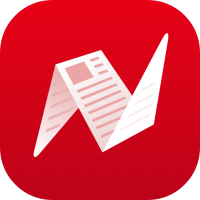 This is original content from NewsBreak's Creator Program. Join today to publish and share your own content.