SAINT PAUL, MN — Governor Tim Walz earlier this month has declared July 2021 as a Hire a Veteran Month. This declaration has a purpose to help raise awareness and highlight available resources for veterans and their spouses. As many as 300,000 United States veterans come from the state of Minnesota and more than fifty percent of them are in productive age.
Unfortunately, veterans who return from their military duties often have to face difficulties entering the civilian workforce and progressing in their careers, resulting in a high rate of unemployment among the veterans.
The Minnesota Department of Employment and Economic Development (DEED) Commissioner Steve Grove applauded Governor Walz's declaration and encouraged Minnesota business owners to give veterans a chance.
"Current and former members of the U.S. Armed Forces have a range of skills from leadership, team building, and problem-solving to in-depth knowledge of advanced technology," said Grove.
"Employers have a lot to gain by hiring a veteran—and we owe it to the men and women who have served our country to connect them with good employment opportunities."
Virtual events for Hire a Veteran Month include:
- An online career fair on Thursday, July 29 at 1 - 3 p.m. Minnesota employers interested in participating are invited to find out more and register. Current and former U.S. military members and their spouses are invited to register to participate.
- A series of four weekly online events for employers on Thursdays at 11 a.m. – noon beginning July 8. Minnesota employers are invited to register for any or all of these weekly Veteran Recruitment Series – Best Practices events.
- An Explore Careers: Veteran Friendly Employers virtual event on Tuesday, July 20 at 2:30 – 3:30 p.m. Current and former U.S. military members and their spouses are invited to register.
Current and former U.S. military members interested in learning about Veterans Employment Services available to them, as well as employers interested in finding out more about the benefits of hiring veterans, are welcome to see the resources at CareerForceMN.com/Veterans.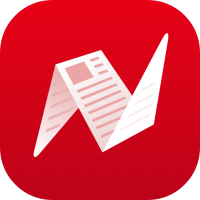 This is original content from NewsBreak's Creator Program. Join today to publish and share your own content.