RAMSEY COUNTY, MN — Ramsey Recycles is a Ramsey County effort aimed at raising awareness about household recycling and providing free residential pickup and drop-off locations all throughout the county. Yard waste collection stations, food scrap drop-off sites, prescription collecting sites, the Product Reuse Center and permanent and mobile domestic hazardous waste collection sites are among them.
Countless ordinary goods can be recycled rather than thrown away. In your recycle bins basket, you can recycle cardboard boxes, cartons, metal cans, plastic bottles, glass jars, magazines, newspapers, and more. Recycling maybe can be hard for beginners, but here some tips for you if you want to start recycling in your home. You can start emptying your containers and replace caps. Plastic bags should not be included in your recycling. They have the potential to clog sorting machines at recycling centers.
Bring your plastic bags to a merchant or look for a drop-off location at Plastic Film Recycling. You have to keep your paper and boxes dry. All recyclables should be placed in a paper bag or in the recycling cart or dumpster loose.
All products that contain batteries, containers that contained paint, used oil, antifreeze, and other hazardous products, diapers, electronics, foil pouches, bags, shredded paper, wrapping paper or tissue paper, ropes, hoses, chains, string lights and other items that may tangle in sorting equipment, and wrappers should never go into your recycling cart.
The same goes for needles and syringes, paper cups, plastic straws and utensils, personal protective equipment (PPE), pipes, clothes hangers, pots and pans, and other scrap metal, as well as plastic bags, bubble wrap, and other plastic films. Hazardous materials like propane and fuel tanks should also be handled differently.
For more detailed information about Ramsey County Provide a free Recycling program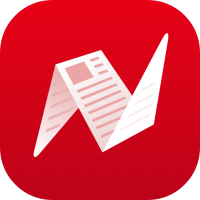 This is original content from NewsBreak's Creator Program. Join today to publish and share your own content.