MINNEAPOLIS, MN - Summer is the time to gather with your family and friends. However, before that, you need to make sure that you have protected both yourself and your loved ones by getting the vaccines.
Hennepin County is opening several vaccination sites this week. Between July 1 and August 15, people who receive the vaccine at a Hennepin County vaccine event will receive a $50 Visa gift card, as long as it is available. If you receive two doses at any of Hennepin County events, you will be eligible to get two $50 Visa gift cards.
People age 18 and older, parents or guardians of youth aged 12 and older, and youths who are able to get the consent and get a first or second dose of COVID-19 vaccine at any Hennepin County vaccine event are eligible for the gift cards.
Pre-registered attendees are preferred but you can walk in at several events only. All are welcome and you do not have to be a Hennepin County resident to join in these events. Since these events are sponsored by Hennepin County, all the vaccines administered are free of charge.
If you prefer to get your shots upon appointment, you can visit the event on these locations and schedules:
- South Education Center/District 287
7450 Penn Ave. South, Richfield, MN 55423
Wednesday, July 14, 4 - 6:45 p.m
- Word of Peace Lutheran Church
21705 129th Ave. N. Rogers, MN 55374
Thursday, July 15, 9 - 11 a.m.
Both locations will administer Pfizer vaccine for recipients aged 12 or older and allow no walk-in. Although appointments are still preferred, if you want to get Pfizer vaccine with limited walk-ins allowance, you can visit:
- Brookdale Public Library
6125 Shingle Creek Parkway, Brooklyn Center, MN 55430
Thursday, July 15, 4 - 8 p.m.
- ICA Foodshelf
11588 K-Tel Drive, Minnetonka, MN 55343
Friday, July 16, 9 a.m. - noon
Meanwhile, SEWA-AIFW Hindu Temple at 10530 Troy Lane, Maple Grove, MN 55311 is the only location to provide Johnson and Johnson vaccine. The location will be open on Sunday, July 25, 11 a.m. - 2 p.m. for vaccine recipients aged 18 or above. Appointments are preferred and only limited walk-ins will be accepted.
To register, please visit https://covidvaccine.hennepin.us/jfe/form/SV_1Rps7sT0iSFxCBM.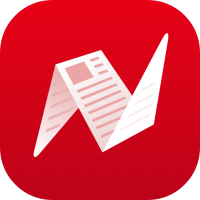 This is original content from NewsBreak's Creator Program. Join today to publish and share your own content.