SAINT PAUL, MN — Individuals and families can benefit from health plans to help them prepare for life's unexpected obstacles. MNsure has offered a five-month special enrollment period or SEP that ends this Friday, July 16, 2021, to allow more Minnesotans to secure the security of health insurance during the COVID-19 pandemic.
If you are uninsured or already enrolled in a health plan outside of MNsure, the COVID-19 SEP offers a once-in-a-lifetime opportunity to discover inexpensive, comprehensive health care coverage through MNsure for 2021. The next open enrollment period will be in November 2021, with coverage commencing in January 2022—so don't delay!
Private health insurance is now more inexpensive than ever thanks to the American Rescue Plan, which is available through MNsure. Increased tax credits and cost-sharing reductions can lower your premiums and the amount you pay for health care expenditures. With expanded eligibility, more Minnesotans with middle incomes will be able to access these benefits. In addition, if you earn unemployment benefits at any point in 2021, you may be able to purchase a plan with a monthly cost as low as $0 through MNsure.
During the COVID-19 SEP, almost 12,700 Minnesotans have joined up for health insurance through MNsure. Approximately 58 percent of registrants are eligible for tax credits or cost-sharing reductions.
To learn more about your options, go to MNsure.org and click on "COVID special enrollment" on the homepage. MNsure provides free assistance at all times. The statewide network of certified assisters can guide you through the enrollment process: go to MNsure.org and click on "Find free help" to get started right now.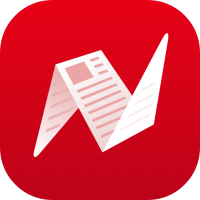 This is original content from NewsBreak's Creator Program. Join today to publish and share your own content.