ST. PAUL, MN — The City of St. Paul's Department of Parks and Recreation is opening a position as Park Worker II.
This position will have varying hours and schedules. Weekend and holiday work may be required. This year-round position receives city health insurance and other benefits such as vacation and sick leave. The city will provide training for the chosen applicants.
**Duties and Responsibilities**
- Performs manual labor to maintain and repair the City of Saint Paul's parks and recreation facilities such as parks, parkways, recreation centers, and other structures.
- Drives vehicles, operates a variety of tools and equipment, including floor machines, and safely uses chemicals for maintenance work.
- Conforms with all department, city, and state safety rules and regulations.
- Inspects and performs grounds keeping services, maintains ice skating rinks, and performs snow removal as assigned.
- Performs other related duties and responsibilities as required.
**Requirements**
- Must have two seasons of full-time work (at least 1,000 hours) in park maintenance or custodial work and one year of experience driving with a valid driving license.
- Must possess and maintain a valid Minnesota Class D Driver's License or equivalent out-of-state driver's license.
Interested applicants should submit no later than July 14, 2021, at 4:30 p.m. CT.
To apply, please visit https://www.governmentjobs.com/careers/stpaul/jobs/3127212/parks-worker-ii?page=1&pagetype=jobOpportunitiesJobs.
Human Resources Contact Information:
Lisa McKeown at 651-266-6479
200 City Hall Annex
25 West Fourth Street
Saint Paul, MN 55102
Fax: 651-266-6490
E-mail: jobs@stpaul.gov
The City of Saint Paul is an equal opportunity/affirmative action employer. Veterans, women, persons of color, members of the LGBTQ community, and individuals with disabilities are strongly encouraged to apply.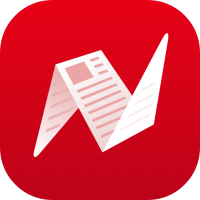 This is original content from NewsBreak's Creator Program. Join today to publish and share your own content.